Now Closed
The Gulf Stream Summer Contest runs annually to unearth exciting new works of fiction, poetry and creative nonfiction. It offers emerging writers a great opportunity to have their work read by published poets and authors.
The Prize
Winners in each category receive a cash prize of $100 plus publication in Issue #26.
Two finalists from each category will be published in Issue #26 and reimbursed their entry fee.
The Details
Fiction & creative nonfiction submissions of up to 5,000 words.
Poetry submissions of up to 5 poems.
Submissions will be judged blind.
Closes 30 August 2020
New deadline: 7 September 2020
Judges
Ashley M. Jones (Poetry), Dawn Davies (Non-Fiction), Alex Segura (Fiction)
Previous Winners
2019
Fiction: Ashley Hand "Street Parking"
Poetry: Forester McClatchey "Eating in a State of Flowers"
Read the 2019 Summer Contest Issue.
Fee Waivers
The usual fee for contest entry is $7. But in light of the circumstances, we are offering fee waivers to anyone who needs it. No evidence required⁠— we're using the honor system! Email us at the address below to request the waiver.
Entry conditions
-Entry fee is $7. If you need a fee waiver for financial hardship, please email us to request
-Contest closes 23:59 7th Sep 2020
-Submit via Submittable. No submissions through email or mail
-Fiction submissions no more than 5,000 words
-Poetry submissions no more than 5 poems per submission
-Submitted work must be original and previously unpublished
-Do not include any identifying features on your submission, only on the cover letter
-Include a cover letter with a short bio of up to 50 words
-International submissions welcomed, but only in English this year
-Multiple submissions welcome at $7 per submission
-Simultaneous submissions are fine as long as you notify us if it's accepted elsewhere
-Please direct questions or comments to gulfstreamlitmag@gmail.com
-Submissions from current FIU students not accepted. Submissions accepted from alums 2 or more years after graduation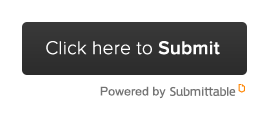 Sign up for email notifications…
Processing…
Success! You're on the list.
Whoops! There was an error and we couldn't process your subscription. Please reload the page and try again.